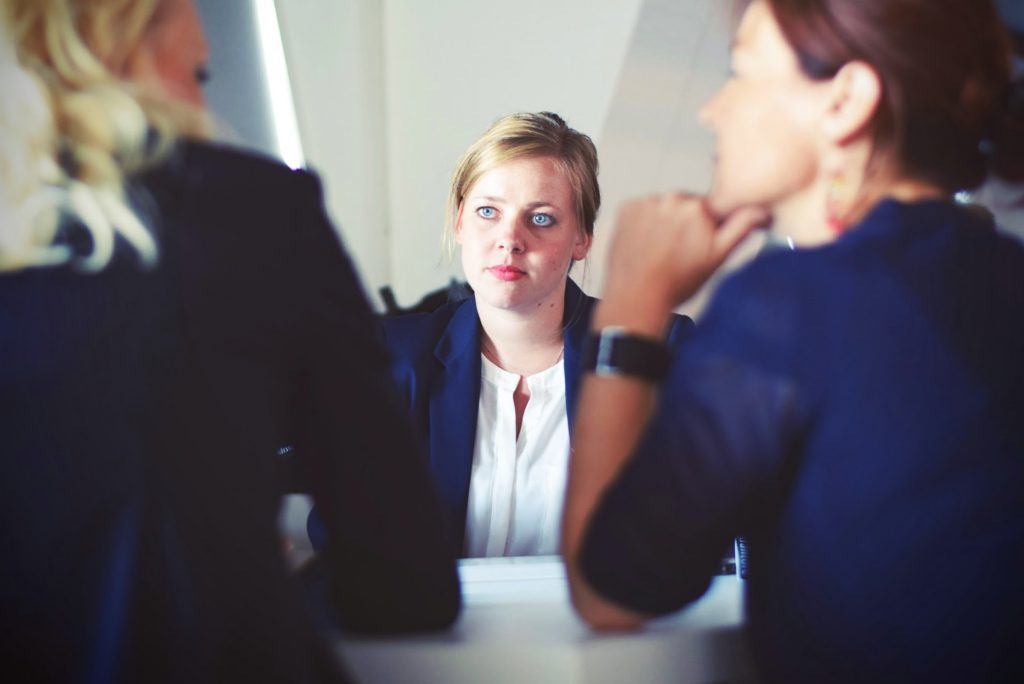 Does your heart sink at the thought of a job interview in German? Well don't worry … that's normal.
It's like writing with your left hand, or drinking coffee from the other side of the cup.
Difficult, right?
---
But not impossible. A few key phrases can help you sound like a Profi and help you get that dream job. (A Profi is a professional. And that's what we are, right?)
But first here are words to avoid, because they're over-used and altmodisch (old-fashioned).
zuverlässig

(reliable) 

ordentlich

(respectable, neat and tidy)

ehrgeizig

(ambitious)
I'll prove it. Watch the video. Can you hear the words?
---
Instead here are three real phrases that people really use in interviews, and they respond to three real questions you might be asked.
1. Tell us about yourself. Erzählen Sie uns etwas über sich.

Ich lege viel Wert auf Kreativität in meiner Arbeit, zum Beispiel … = I place great value on creativity in my work. For example …
2. Why do you want to work here? Warum wollen Sie in unserer Firma arbeiten?
Ich hätte gern eine Stelle, bei der ich mich persönlich entwickeln kann = I really want a job where I can develop myself personally.
3. What skills can you bring to our company? Welche Fähigkeiten bringen Sie mit?

Ich bin fähig Websiten zu erstellen = I'm competent/ skilled in creating websites.
---
So there's three phrases to help you! If you find them useful please share the blog with others.
Smashing the German Job Interview! – our free event – will give you more useful phrases. It's on Saturday 26 Jan from 1 to 2pm at All on Board school, Seestraße 27 in Wedding.
You can socialise, meet others, do some networking and learn to SMASH that German job interview and get that dream job.
To book a place call 030/3983 3993 or simply email info@allonboard.de 
But remember. Sign up by 22nd January to be sure of a place.
Tschüss!