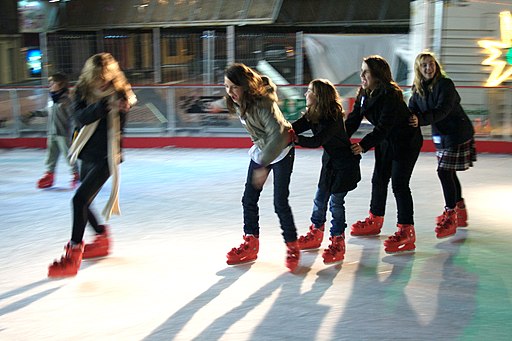 Our blog posts on movement and job interviews helped you with your German language skills. This post will help you discover the up-and-coming Berlin district of Wedding.
Because there's more to life than learning, or struggling to learn German. American writer Mark Twain struggled to learn German himself, saying that some of its words look more like 'alphabetical processions'.
Such as Unabhängigkeitserklärung = declaration of independence.
Try saying that!
---
So to begin. When you live in Berlin, you don't just 'live in Berlin'. Your home is your Kiez (pronunouced 'Keets'). Your Kiez is the neighborhood where you eat, shop, meet up with friends. The place that's hard to leave because it's where your heart is! Ich wohne in Wedding, am Brüsselerkiez. Wo ist dein Kiez?
So if you live in Wedding, or want to visit, here are three places to check out whether you're a sport billy, a history buff, or a lazybones like me who likes hanging about in cafes … 
Noch ein Cappuccino, bitte!
1.  Sport   
Although it maybe be cloudy and cold outside, winter is the perfect time to hit the ice rink! And at Müllerstraße 185 in Wedding you'll find the Erika-Heß-Ice Pavilion. 
There you can skate and glide like an Olympic champion, or hold onto your friends for grim death! You can rent skates there and if it gets  cold outdoors there's a smaller rink inside as well. Info here. 
After all that moving you'll want to relax, perhaps learn some …
---
2. History
Berliner Unterwelten takes you under Berlin. If you like air-raid shelters, bunkers, and railway tunnels, then book a tour.
The tours they offer include Under the Berlin Wall, Exploring Dark Worlds, and From Flak Towers to Mountains of Debris and they can also guide you in different languages.
The themes are sometimes dark – that's the attraction of Berlin, right? – but you get to experience the city at a different level in an emotional and humorous way.
Thirsty?
---
3. Coffee
After all that sport and history you'll be ready for a coffee. As in every Berlin Kiez you're spoilt for choice but try Göttlich on Tegeler Str. 23 in Sprengelkiez. (Göttlich literally means 'divine'.)
This cafe has everything you need: good cakes, great coffee, but most of all einer gemütlichen Atmosphäre.
(One German must-know word is gemütlich = cosy. Think christmas markets, kittens and … err … christmas and you've got the meaning.)
---
So that's your three sides to the Berlin district of Wedding.  Check these places out and tell us what you found!
And don't forget to join us in Wedding at Seestraße 27 at All on Board language school for Smashing the German Job Interview on Saturday 26 Jan from 1:00-2:00 pm. Sign up  by the 22nd Jan by emailing us at info@allonboard.de
In the meantime – enjoy your Kiez!